05 Feb

Young Farmers join national vaccination programme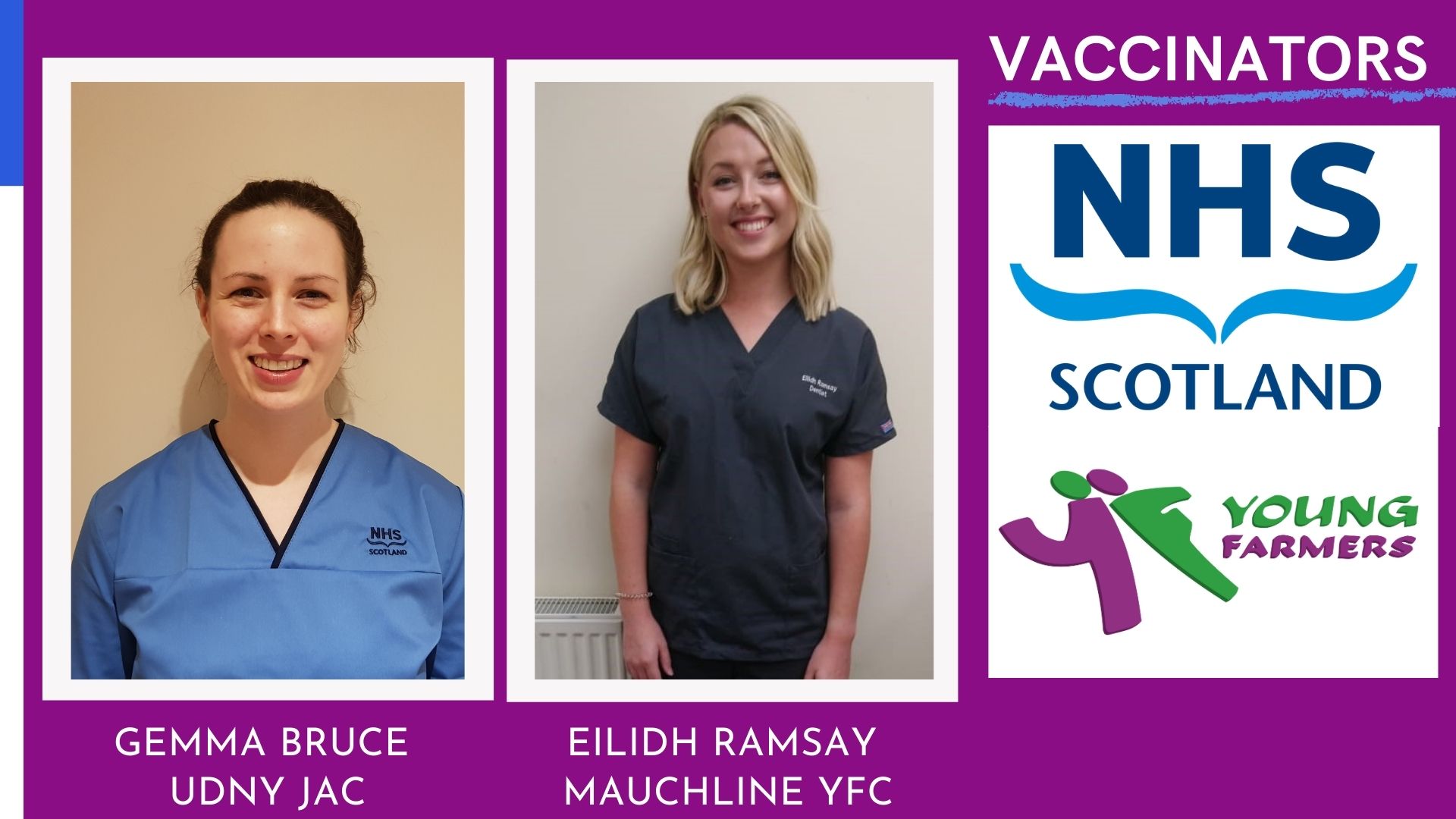 As part of the ongoing fight against Covid-19, NHS Professionals are due to work with NHS Scotland, with SAYFC Young Farmers proudly announcing that their National Chairperson
Gemma Bruce of Udny JAC – will next week begin that work alongside various other young farmers who've recently been trained.
Gemma who will continue her current work as a pharmacist in Aberdeenshire has recently been recruited as part of the National Vaccination Programme, which she will undergo out with her normal working hours at the pharmacy! Talk about Young Farmers in Action, this girl is certainly confirming that!
Gemma spoke this week, highlighting:
"Now with the various vaccinations being available for us, it feels like an exciting time to provide my own help in the battle against further breakout of coronavirus, a virus that's certainly shook up my year in the chair at SAYFC.
I, amongst many other Young Farmers who I know are helping with vaccinations too – have a busy few months ahead of us (but exciting months I feel). There is hope, for farmers, crofters and our rural communities to once again be the heartbeat of the country post full vaccination roll out and reduction of virus statistics."
Thousands of vaccinators were sought after across the country to ensure local services are fully protecting their communities from the virus. One of those, from Mauchline Young Farmers Club is Eilidh Ramsay. Usually working as a full time dentist in West Lothian – she's mentioned:
"I'm grateful to have already received my first dose and I can't wait to start vaccinating patients in NHS Lothian. Hopefully we can get them rolled out quickly and safely so we can all see our friends and families again soon!"