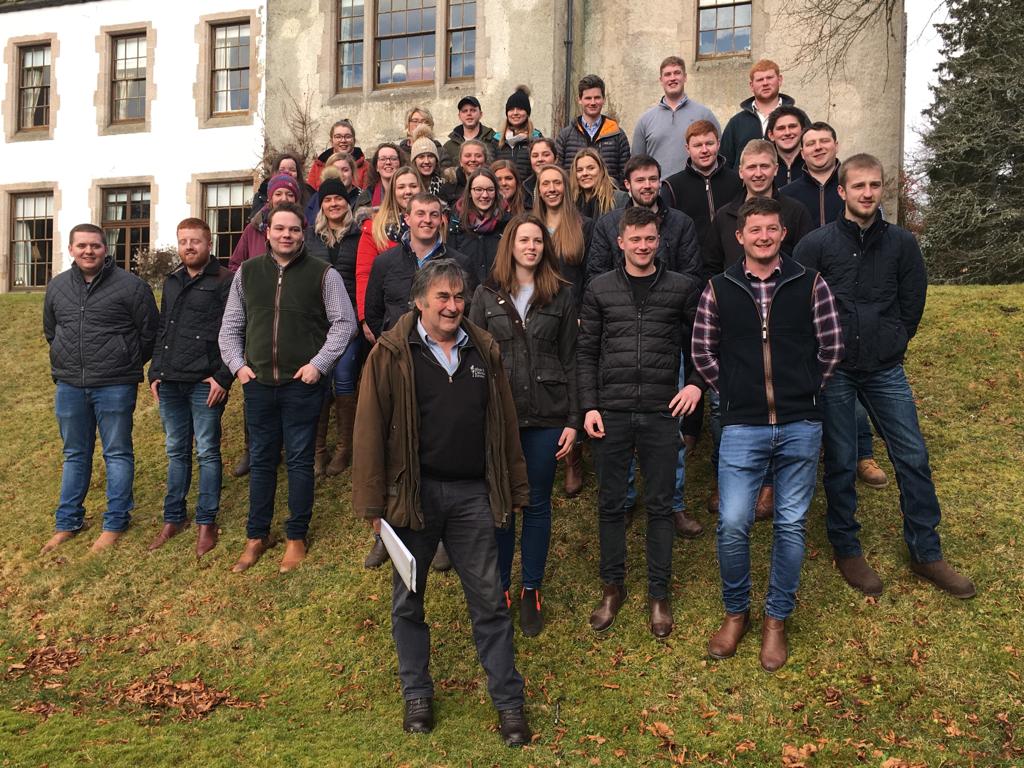 28 Jan

North Conference In The Cairngroms

The 2020 North region conference was held at the Highlander Hotel in Newtonmore from Friday 24th to 26th January.

Delegates from across the north region gathered to enjoy the annual conference weekend. The traditional Friday evening formal dinner and ceilidh got proceedings off to a lively start dancing to the Colin Donaldson Ceilidh Band.

On Saturday morning the group were kindly hosted by Mr Jamie Williamson and his team at Alvie Estate near Kincraig who explained the history of the estate and gave a very interesting tour of the various aspects of the Alvie and Dalraddy estates including, their farming enterprise with herd of Shorthorn cattle, forestry, quarrying, wood chipping for bio fuel and tourist activities along with holiday accommodation.

In the afternoon, the finals of the Brains of the North quiz were held which saw teams from Udny JAC and Keith YFC going head to head for the title with Udny being crowned the overall winners. Both teams will now have the opportunity to go forward to represent the North Region at the National Quiz in Dunfermline next month. Other delegates also joined in the quiz making up mixed teams on the day.
Saturday night played host to a fancy dress themed disco, where delegates embraced the 'G is for….. ' theme chosen as both North Region Chairman and Vice Chairman are Gemma (Bruce and Duguid) The outfits were varied with gnomes, grandads, golfers, a giraffe and a Spice Girl to name a few, all dancing the night away to Nightfever Discos.
Proceedings came to a close on Sunday with members packing up and heading home after enjoying an interesting and varied weekend in the Highlands.