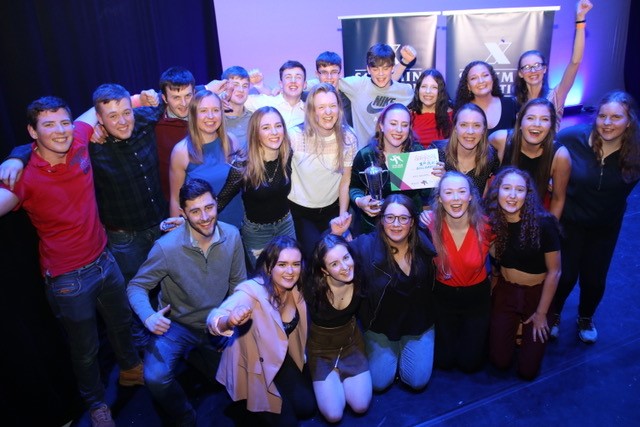 17 Feb

Bell Baxter were set to 'Fife up Life' in winning Cabaret

East Region Young Farmers put on a show to rival TV entertainment, once again in Perth's Concert Hall last Saturday. The exceptional show was sponsored once again by Scotmin Nutrition and the atmosphere in the venue was electric with six enthusiastic clubs giving their 'every inch' of energy to take home the much coveted trophy!

Reigning supreme on the night with their vibrant performance "Fife Up Your Life" was Bell Baxter ADS under the capable hands of producers Alex Jack and David Scott. Showcased in their act were the princesses of; Perth, Dundee, Kinross, Crieff and Bo'Ness – all kept in line by the "Trumpet Fife Tour Guide".

The judges didn't put out their light for second placed Forfar JAC, who performed "Take Me For-Far Away" by Ewan Campbell and Andrew Beattie. Prince 'Andrew Adam' alongside Bruce Keilor playing 'Beryl Ugly' scooped the prize for Best Comedy Performance on the night!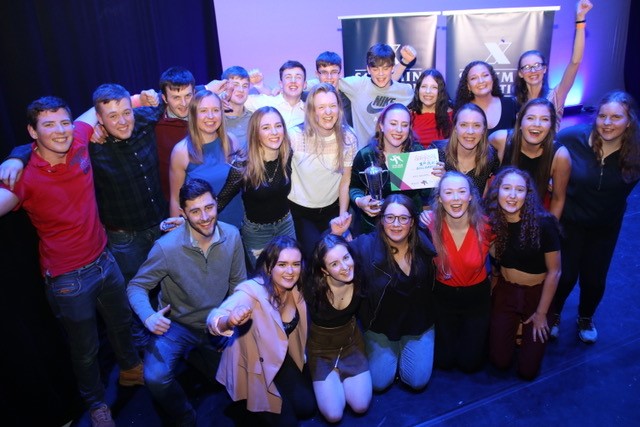 Bathgate JAC "Stopped and Played, With Monopoly" for third placed team – with a terrific cast produced Cabaret!
Fourth placed Peeblesshire JAC produced the best individual performance out-with the winning team, from Rachel Campbell who sang with her guitar in their reminiscing of the Royal Highland Show.
This year's Cabaret was judged by the more than capable trio of Miss Mhairi Lake, Mr Stuart Jamieson and Mr Simon Laidlaw – experienced in not only Young Farmers but also producing, performing and theatre. Our thanks must go to everyone who helped and volunteered throughout the night to help.