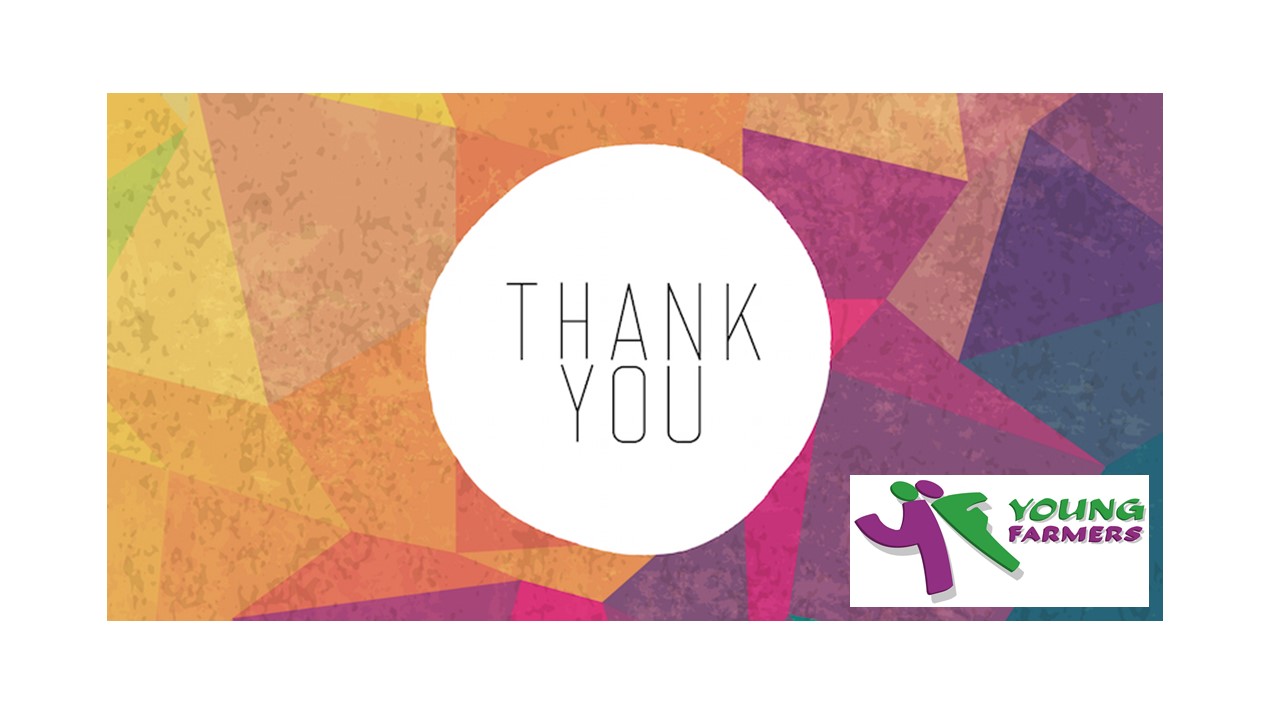 22 Jun

Club's still raising awareness and funds for charities!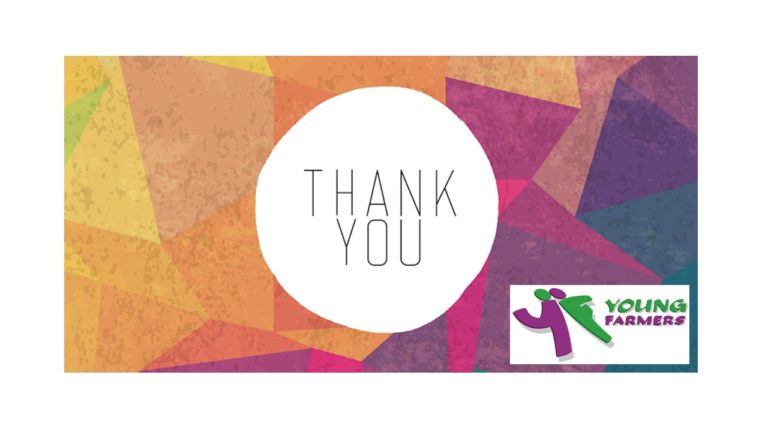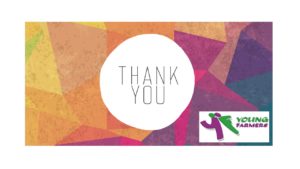 EAST MAINLAND YFC
They've decided to spend time during lockdown to raise some money for RSABI. As the Highland show was cancelled – they have been walking, running and cycling the distance from Orkney to the Highland Show grounds and back again! – 600 miles. Currently their fundraising efforts are almost at a whopping £1,500!
BANKFOOT JAC
In June, each member covered the distance from Bankfoot to the Royal Highland Show in time for what should have been the big weekend – by running, walking, cycling or swimming! All donations were in aid of RSABI – raising a brilliant £410 to date.  Anna Sloan [Bankfoot JAC's Chairman] commented:
"Like many, we were hugely disappointed that the Royal Highland Show was cancelled this year.  However, Bankfoot JAC have kept spirits high by adopting 'the show must go on' attitude and encouraged each member to cover the distance from Bankfoot to the Royal Highland Show.  This challenge has seen our members walking, running, cycling, open water swimming and even canoeing to make sure they had the distance covered in time for what should have been the big weekend! All of our efforts have been in aid of RSABI – a hugely worthwhile cause, particularly at this difficult time, and we greatly appreciate all of the support we have received."
ABERFELDY & DISTRICT JAC
Completed a brilliant 500K in May alongside the MS Society 50K May Challenge – smashing their target completing 574km and raising over £500 during lockdown! MS Scotland mentioned:
"While we work towards a cure, we'll continue to fight the corner for people affected by MS – demanding the highest quality care and support, wherever they live. Without amazing events like Aberfeldy's, we could not hope to provide the services that the MS Society do currently."
After the Club "DUNG SALE" back in March – the club also donated all £300 raised from delivery dung to local's gardens – to a charity that was set up in and around Aberfeldy to deliver food to vulnerable people!
LOWER NITHSDALE YFC
Raising as much as possible for The Glen Cairn Ward at Mid Park, Dumfries – from walking, cycling, running or hacking the miles from Dumfries to Ingliston (Highland Show Centre) 78 miles each way! The Glen Cairn Ward are raising money for a 'Magic Table' – an important table for the people that have dementia. (link- Magic Table )
It's amazing that the club are able to help donate towards buying an incredible piece of equipment that will change peoples lives.
AVONDALE YFC
Committee and members have now delivered more than 240 prescriptions to elderly & vulnerable people within their area. All the kind donations received for this, the club have donated to the local 'Well-Fed' Food Bank in return – totaling over £300. Annie Bryson highlighted:
"Not only has this massively raised the profile of the club, but it has been a huge honor to help so many people. As club secretary I have witnessed first-hand the concern of some of these vulnerable people, and their sincere gratitude after receiving their delivery. It has been a pleasure to help our most in-need, and has brought joy to all members who have helped! Whilst doing our prescription deliveries we have also taken food and cash donations for a local food bank. Food gifts have been donated to the sainsburys food bank collection, whilst cash has been donated to Well Fed – a Glasgow based charity established in 2017 and using a large volume of fit for use surplus food, Well-Fed operates a community café, takeaway / home delivery service and a catering service.
We have raised more than £300. We have found this additional fundraising effort hugely overwhelming, helping 2 amazing charities!
LOTHIAN & PEEBLES DISTRICT
Each club in the district are participating in an 84 mile walk [per club] in aid of SAYFC Young Farmers"Are Ewe Okay?" Campaign,which provides access to services and information to all Young Farmers members on Mental Health and Wellbeing whilst highlighting the continual work within the Agricultural sector and across Scotland. The District have raised £1,138 of their £2,000 aim!
As an association, SAYFC understand that it's unrealistic to assume that our members feel positive about rural life, all of the time. The campaign collates the latest information and advice about looking after mental health and highlights the factors contributing to rural isolation.
AYRSHIRE DISTRICT [75th ANNIVERSARY] – 75in75 Challenge
In their anniversary year, their family fun day  16th August] aims to have past and present members taking up the challenge to do 75 in 75 to mark the occasion and help raise funds for; Ayrshire Hospice, Hansel Foundation and RHET Ayrshire & Arran.
Kicking off on 1st June, the challenge will run for 75 days until Friday 14th August and can involve any activity based around the numbers 7.5 or 75; drinking a pint of milk a day for 75 days,  75 star jumps, dance for 75 minutes, cycle 7.5 kilometres, tell 75 jokes or walk a mile each day for 75 days!  All the district ask, is for everyone to follow the government health guidelines.
Donald Erskine, Ayrshire Chairman said, "We're so proud to have reached our 75th anniversary and had some exciting plans to celebrate this with members past and present but sadly due to the current pandemic, our plans have had to be put on hold. However, we really want to do something to celebrate our 75th year whilst raising some money for our chosen charities. We hope lots of people will take part in the 75 in 75 Challenge and hopefully they will have some fun whilst sticking to the government guidelines and social distancing rules! We truly value your support whether you set up your own challenge, sponsor someone or make a donation."
EAST FIFE JAC
In May, 36 members and 11 past members got active and travelled the distance from Lands End to John O'Groats walking, running and cycling. Not only did they complete the 1407km distance but they made it back to East Fife with a total of 1979.34km! They now have donated 10p for every km covered to Storehouse Foodbank in StAndrews, [a donation of £200].
ANNANDALE YFC
From walking, running and cycling the distance from John o' groats to lands end – they've raised money for Prostate Buddies in Dumfries and Galloway, who are a support group based in both Dumfries & Newton Stewart helping men who've recently been diagnosed with, or are concerned about, Prostate Disease or Prostate Cancer.
Charlotte Carruthers, from the club mentioned:
"The charity means a lot to the club as it helped a club coach during illness – from its volunteers who want to help other men come to terms with their diagnosis and talk them through what happens next in terms of treatment and further support. Our just giving page is still up and running for anyone who would like to donate. "
STRANRAER & RHINS YFC
The club have developed a very strong relationship with Dumfries and Galloway Alzheimer's charity during lockdown, which firstly began by producing video clips of baking, crafts, farming, members singing, general rural life content for the charity to share among it's members. This has been great and we are also producing weekly handicraft tutorials for the charity to use to keep members engaged within the charity.
The club is now organising an online fundraiser in aid of D&G Alzhiemer's Scotland, which will be called 'Challenge 21'. The aim is for members to cover the number of miles between all 21 locations in Scotland which have Dementia support centres, in 21 days. The challenge kicks off on 8th of July and finishes on 29th of July. Members can walk, run, cycle or horse ride to complete the 1697 miles. Money will be raised via a GoFundMe page.
KILMAURS YFC
The Ayrshire club have supported a collection of charities throughout lockdown with donations from fundraising efforts:
£365 for The Neilston & Uplawmoor First Responders [from Open Virtual Stockjudging efforts]. The self-funding volunteer group in Partnership with the Scottish Ambulance Service. There are more than a dozen of the responders group currently working on the front line in roles with the NHS.
Kilmaurs members took on the Run for Heroes challenge in May running 5k and donating £5 for NHS workers. The club raised £135!
A donation of goods was made local Covid-19 Kitchen, delivering hot meals and essentials to local residents during lockdown.
CARLUKE YFC
The popular Open Virtual Stockjudging ran by the club online raised an impressive £450 for their charity of the year, Clydesdale Food Bank – who serve the area of Clydesdale (from Leadhills in the South, Douglas in the West, Forth in the East, to Law in the North).
LANARK YFC 
The clubs fantastic efforts with their virtual stockjudging for The Scottish Air Ambulance, has raised Lanark have raised £225 so far. The club plan to continue their relationship with the charity this year in doing a lot more throughout too.
BIGGAR YFC 
In aid of CIDP Research within Glasgow University and Clydesdale Food Bank – the members travel a total of 1350 miles the total distance between 5 very well known agricultural shows raising a fantastic £2,092. Both charities mean a lot to the club members and Jane Donald of Biggar YFC confirms:
"Our committee like to pick one local charity [and one not so local] that mean something to our members or to help families!
It is a huge honor to know we are helping so many people!"