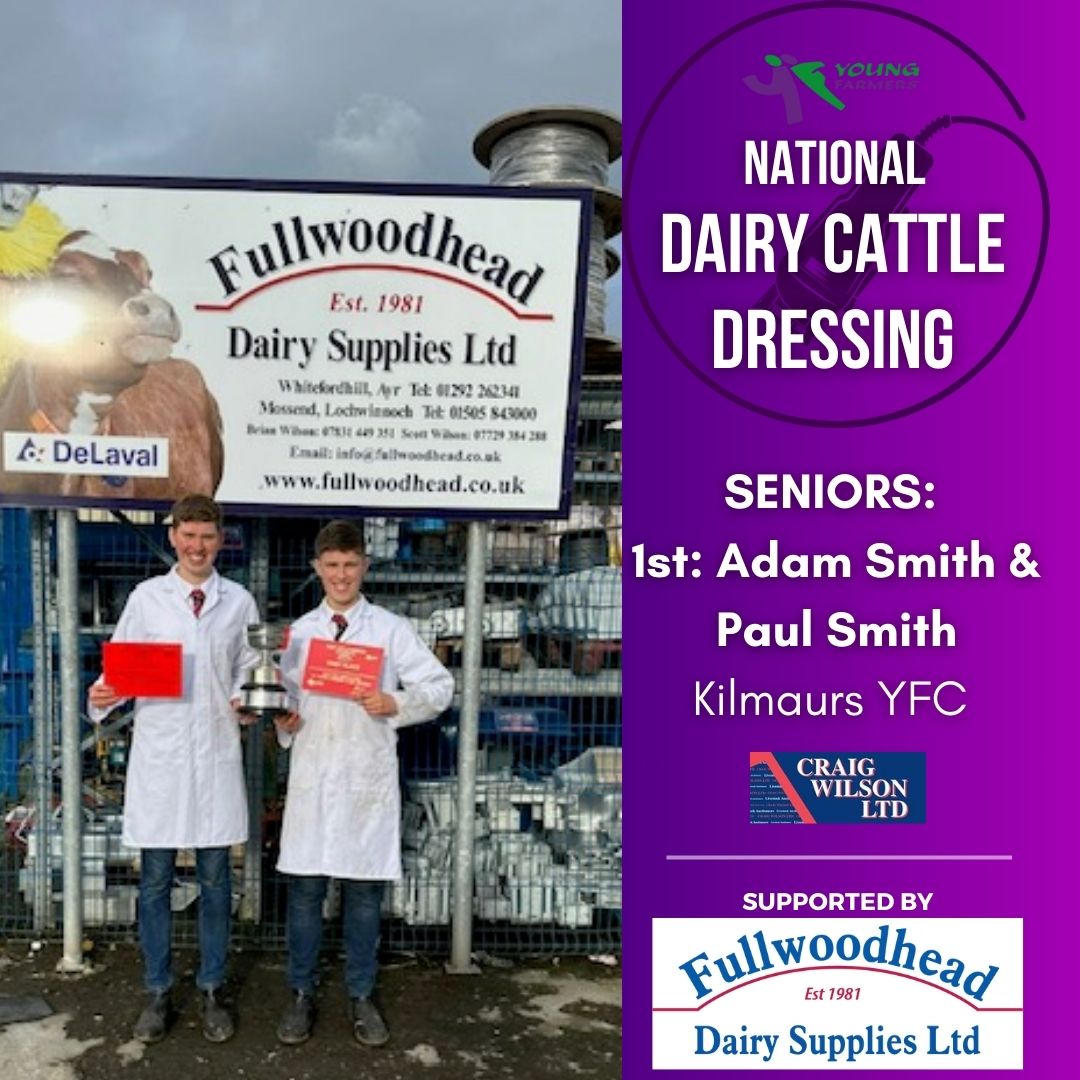 10 Nov

Cream of the Crop at National Dairy Cattle Dressing

On Sunday 5th of November 2023 Craig Wilson, Ayr Market played host to the National Dairy Cattle Dressing competition. The teams had been practising in earnest for this final round and it was heartening to see these young peole put their skills to the test for judges Hugh McClymont and William Baillie. Well done to everyone who took part! The results are as follows:
Junior
1st Place – Rory Scott & Alex Drummond, Crossroads YFC
2nd Place – Max Bryson & Neil Hodge, Mauchline YFC
3rd Place – Callum Gray & Jamie Boyd, East Kilbride YFC
Senior
1st Place – Adam Smith & Paul Smith, Kilmaurs YFC
2nd Place – Mark Bryson & Harvey Meikle, Avondale YFC
3rd Place – Glen Martin & Craig Baird, Crossroads YFC
A huge thank you of course goes to; our stock provider, George Boreland for providing excellent stock, to Fullwoodhead Dairy Supplies for sponsoring the event and supporting all the young farmers that took part, David Steel the electrician and our Chief Steward David Campbell for helping the event run like clockwork!