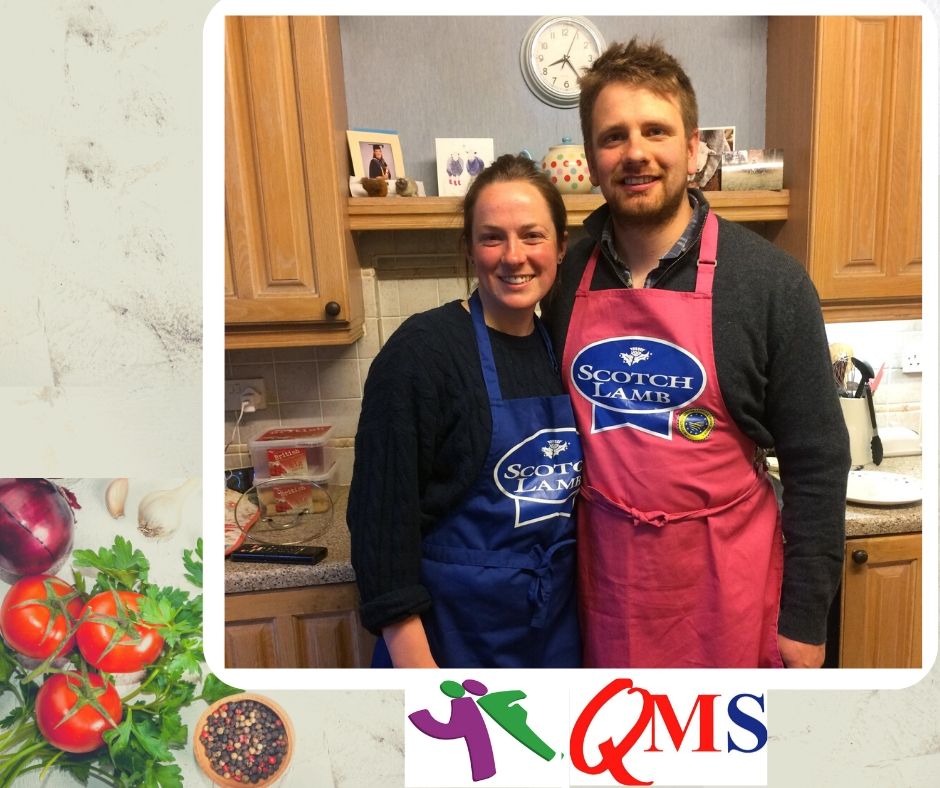 18 Apr

Udny's artisan pitta makers crowned SAYFC Champions!

Friday evening fun was held on 17th April as SAYFC's hosted a 'Couple's Cook Off' with the menu choice being The Scotch Kitchen's #ScotchLamb & Tzatziki Pittas!

Couple One, placed overall winners were the newly engaged Gary Bruce and Michelle Stephen from Aberdeenshire, both past members of Udny JAC. We don't know where Michelle finds the time between working as a Land Agent for Bidwells, running her sheep farm and flocks whilst also educating the pubic about sheep farming on her Insta_Glamb instagram account!

The pair prepared their own homemade pitta breads, which managed to score points with viewers on the Facebook Live feed!

Couple Two and runners up were Robert and Catherine Taylor of Knockraich Farm in the Fintry hills near Stirling. Robert is a Partner with Galbraiths in charge of the AMC agency, whilst wife Catherine runs The Courtyard Tearoom at home with goodies often incorporating her family's 'Katy Rodgers' dairy products!

The two couples engaged in not only a Friday night 'Lamb Cook Off' making pittas, but also got down to tactics – with the Aberdeenshire couple's collie pup and dog making an appearance; Teeick & Flossie!
Viewers were also waved goodbye by Robert & Catherine's 3 year old son, Cameron! An abundance of cutness [to help sway the viewers live votes!]

We ensured the backing of QMS's new 'Make it' appeal. Their cooking sure made our audience's mouths water, looking a very simple and extremely tasty Friday night meal!