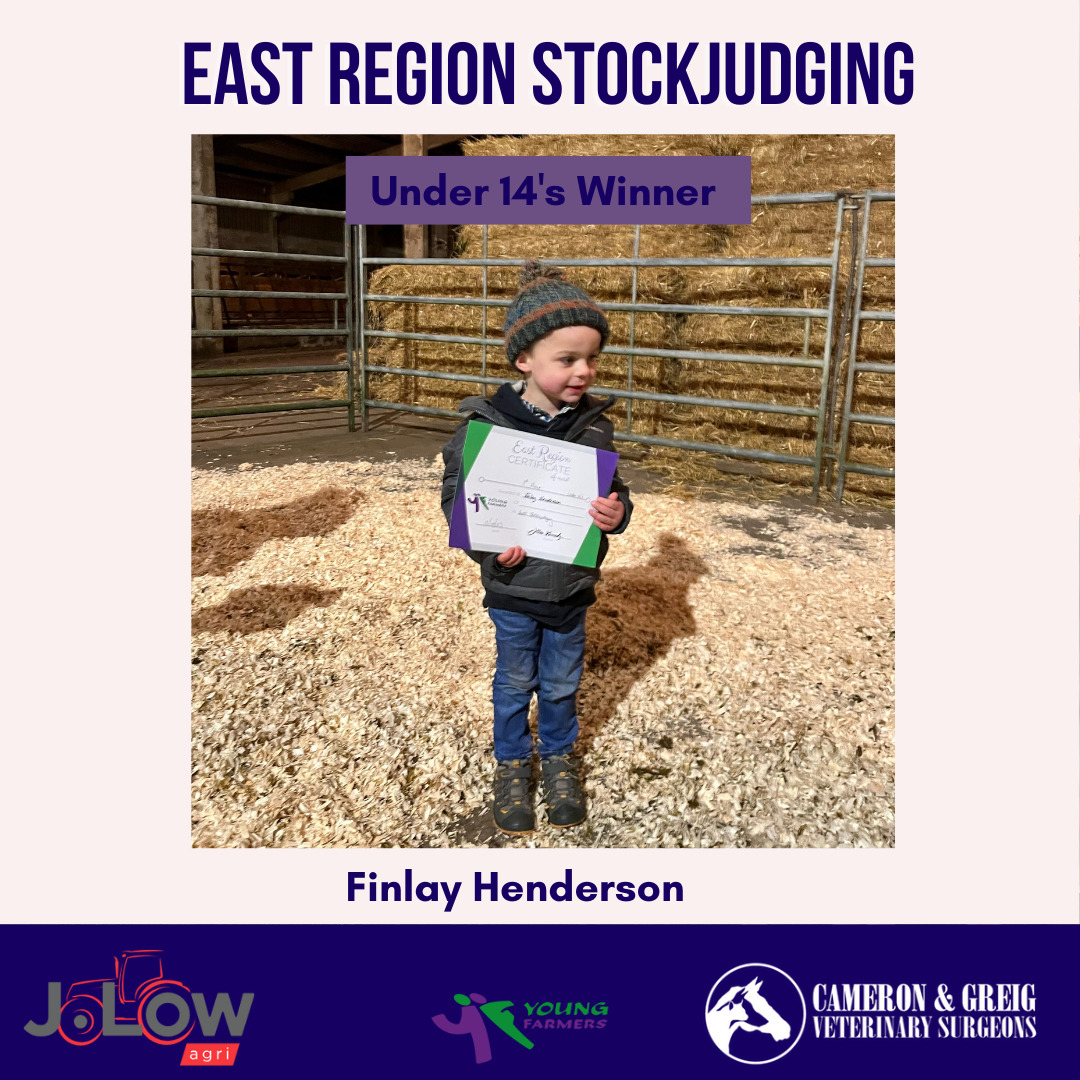 23 Oct

It was 50's all round at East Stockjudging

On Friday 13th October the East Region held their annual Stock Judging Competition at High Holm Farm by kind permission of the Adam family.

With 6 classes of top quality stock and a novelty weight class, Andrew McNee of Woodend Farm had his work cut out for him as the judge for the evening.

The results are as follows:

Young Farmer Senior 

1st Place – Callum Buchanan, Kinross JAC

2nd Place – Beth Steele, Forfar JAC

3rd Place – Anna Smith, Kinross JAC

Young Farmer Junior

2nd Equal – Alistair McNee and Euan Pettiwgrew, Bathgate JAC

1st Place – Lucy Graham, Biggar YFC

Open Senior 

1st Place – Liz Cooper

2nd Place – Alec Henderson

3rd Place – Amy Henderson

Under 14's

1st Place – Finlay Henderson

2nd Place – Rory Drysdale

3rd Place – Ryan Adam

Thank you to all our stewards, scorers and runners who helped keep the evening running so smoothly. Bars Direct and Michael Moore Catering providing the refreshments for the evening. Our judge Andrew and all the competitors who made the evening a fab success.

A special thank you must also go to J.Low Agri and Cameron & Greig Vets for supporting this event.