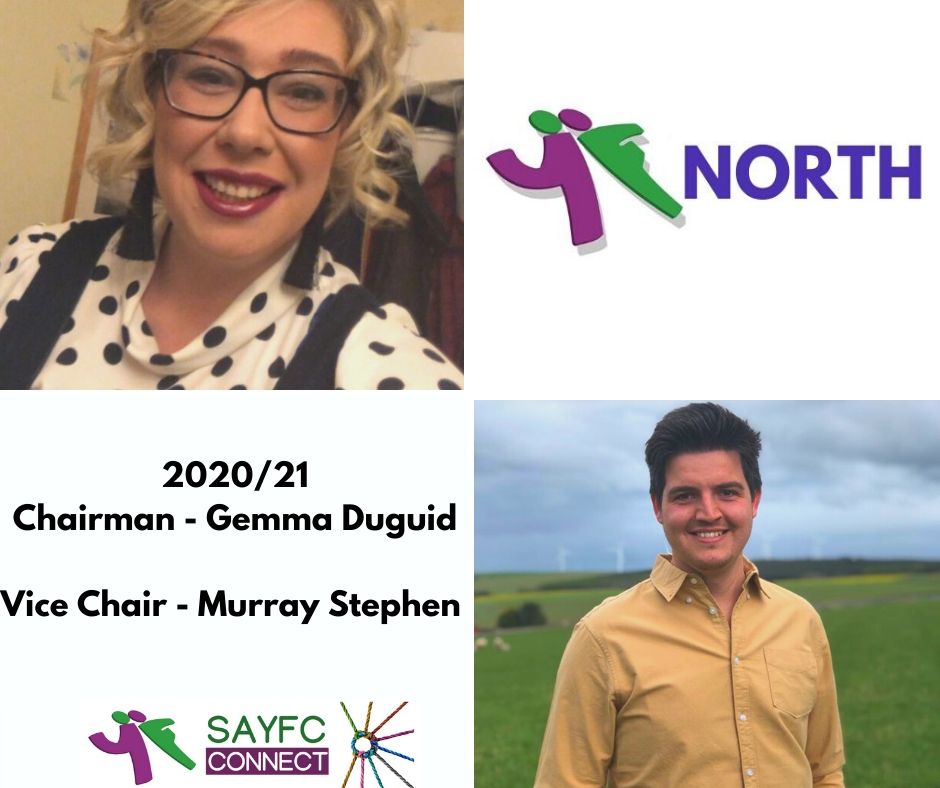 03 May

New Top Team in the North Region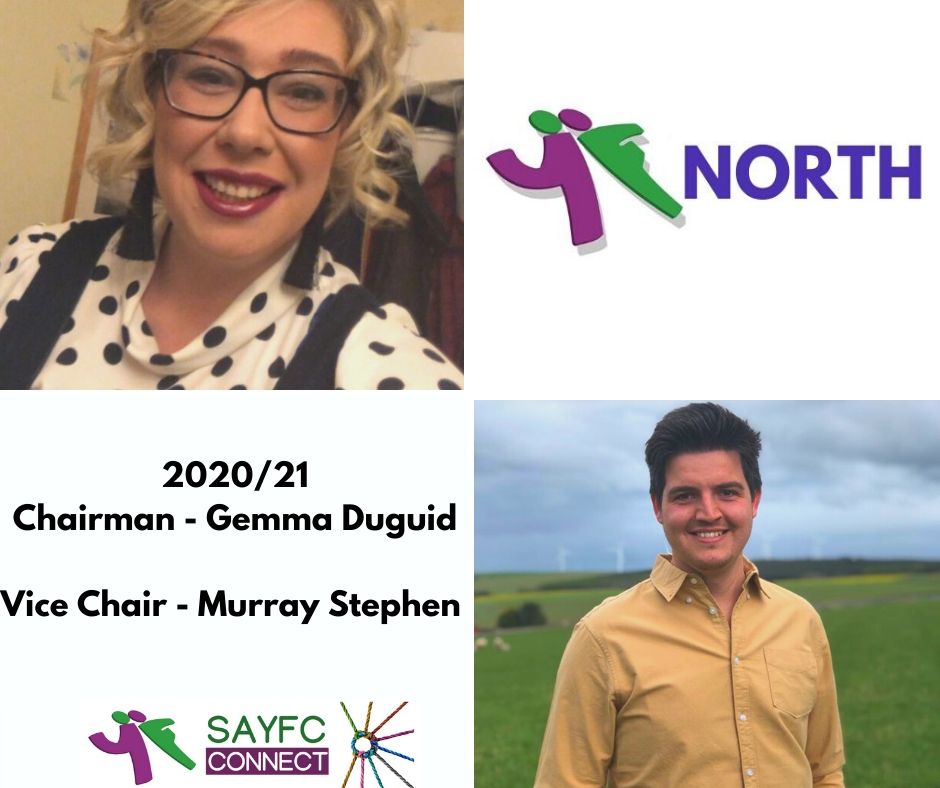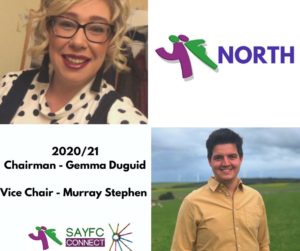 New Top Team in the North Region
The North Regional Annual General Meeting took place on Thursday 30th April where Gemma Bruce completed her year as North Chairman and handed over the reins of North Chairman to Gemma Duguid (Bower) with Murray Stephen (Turriff & District) being elected new North Vice Chairman. The AGM was held by Zoom Meeting call due to the ongoing restrictions which have seen many changes in the Young Farmers calendar recently. The call allowed representatives from all over the North Region to participate in the meeting with representatives from all districts joining the meeting as well as members from the newly affiliated Shetland club.
New North Chairman Gemma Duguid said 'Firstly I would like to congratulate Gemma our outgoing Chair, Janelle, Kerry and committee for having a great year. I have big shoes to fill and I would like to wish Gemma all the best in the future. It is a great honour and privilege to be elected North area Chairman I am very humbled. This year is certainly going to different but we are resilient and adaptable. We will embrace this pandemic and will continue to be active and support our members. I look forward to working with you all and congratulations to Murray Stephen who was elected as Vice-Chairman'
Other elected committee members are as follows:
Amy Reid,  Lewis Gallier, Eilidh Davidson, Sally Mair, Rachael Reid, Eric Smith, Peter Duthie, Sarah Phillips, Robert Daniel, Alex Stephen, Lewis Emslie, Logan Gammie, Amy Duguid, Lorna Edward, Nicole Hendry, Grant Stephen, Sarah Mowat, Eilidh Sutherland, Laura Gunn, Emily Taylor, Chloe Foubister, Michael Gunn, Jessica Rendall, Erica Mathers, Charles Copland, George Low, Chloe Jamieson, Erin Gibson and Liam Gibson.
North Participation and Recruitment Award Results 2019/20
At the North AGM the Award for the club with the highest percentage increase in membership from end of February 2018 to end of February 2020 is presented.  The 2020 placings were as follows:
1st: Lower Speyside with 23% increase
2nd: Mearns with 19% increase
3rd: Latheron with 15% increase
The Participation Award is presented to the clubs with the highest participation points in the North from 28th February 2019 to 28th February 2020.  The 2019/2020 placings were as follows:
1st: Udny with 69 points
2nd: Sandwick with 48 points
3rd: Garioch with 41 points