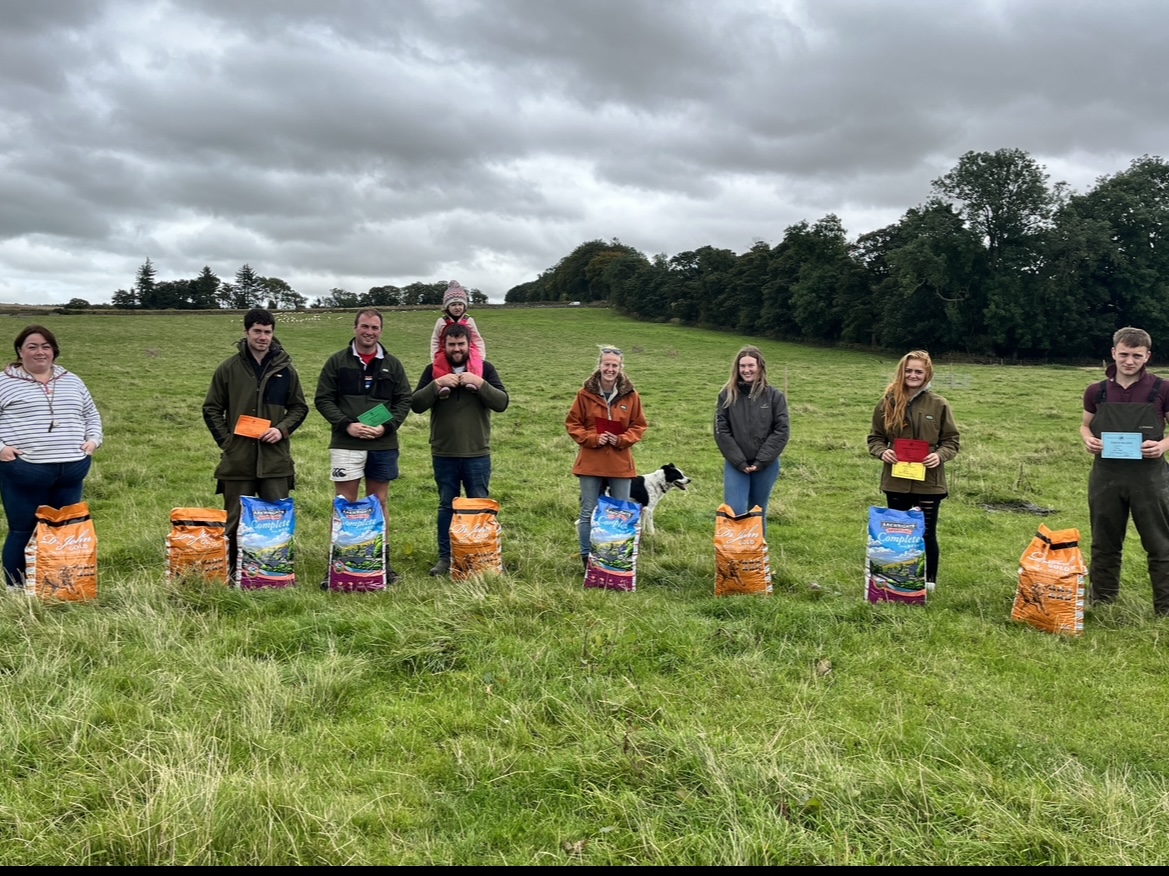 18 Sep

North Area Sheepdog Trials

NORTH REGION SHEEPDOG TRIALS 

A Round of A-Paws for Caithness Team, Lynn Ronaldson and Bob.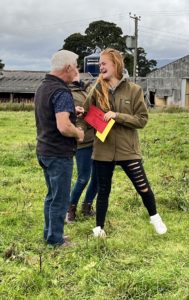 All smiles from Lynn Ronaldson who collects her first place certificate from our judge George Simpson.
Young Farmers Flocked to the North Region Sheepdog Trial which was held on Sunday 17th September by kind permission of the Craigie Family, Whiteley Farm, Inverurie.
Eight competitors took part with 14 dogs, competing for New Deer, Echt, Mearns, Bower, Strathbogie and Udny young farmers clubs.
The event was once again, supported by the International Sheepdog Society and generously sponsored by Gilbertson and Page Ltd. George Simpson of Huntly ably judged the competition.
Our North Chair, Sally Mair of Kinnermit stated;   "The North Sheepdog Trials saw a fantastic turnout of dogs from across Scotland, some travelling over 190 miles to compete. Special thanks to the Craigie family for their use of facilities and sheep and the many helpers throughout the day who continue to support YF events throughout the year. Without them we couldn't continue to build on these great competitions."
The overall winner on the day was Lynn Ronaldson of Bower young farmers with 4 year old Bob. Second place went to Harry Cooper of New Deer with 2-and-a-half-year-old Roy and third was awarded to Lynn Ronaldson (Bower) with 7-year-old Jen. It was a fantastic location for the competition with competitors and spectators enjoying their day with the weather on side.
Results :
Overall –
Lynn Ronaldson (Bower) and Bob
Harry Cooper (New Deer) Roy
Lynn Ronaldson (Bower) Jen
Alex Stephen (Mearns) Meg
David Scott (Strathbogie) Cap
Non YF Member:
1st – Megan Ashworth with 2 year old Rex.
Other competitors on the day who just missed out on a placing were Faye Wilkie (Echt) with three year old Mav, Alex Stephen (Mearns) with 2 year old Bell, Lynn Ronaldson (Bower) with 3 year old Mazi, David Scott (Strathbogie) with 3 year old Roxy and Evie Craigie (Udny) with 5 year old Sam. Thank you to all competitors, stewards and our Judge who came along on the day and made the competition such a success. Special Thank you to Michelle and Gary Bruce who for all their support and expertise which was key to supporting the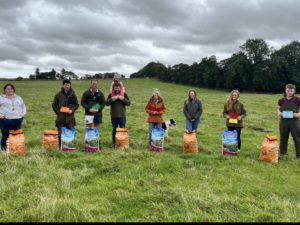 Pictured above all our competitors along with their prizes, kindly sponsored by Gilbertson and Page Ltd.