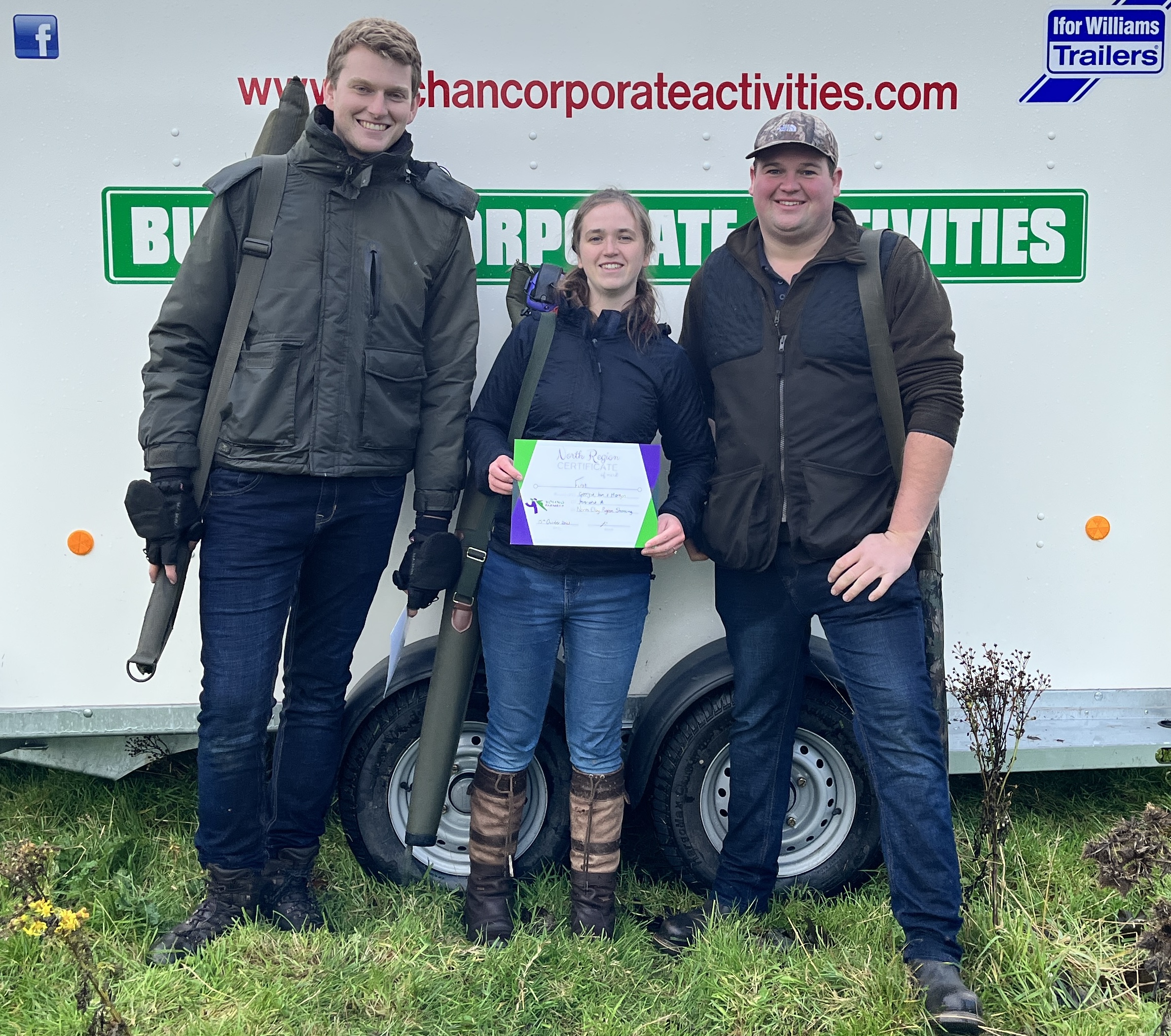 16 Oct

North Area Young Farmers' Are Right on Target at Clay Pigeon Shooting Competition

The SAYFC North Region annual Clay Pigeon Shooting competition was held at Saplinbrae Hotel, Mintlaw by kind permission of Joanna and Noel Gall, on Sunday 15th October with success going to Inverurie JAC for a fourth consecutive year.

The day saw 20 competitors from across the region take part in a 50-bird all round shoot. Inverurie JAC showed their superior shooting skills on the day, taking first place with their team made up of Martyn Thomson, Ian Armstrong and Georgie Milne (with a combined score of 106).

The second placed team were from Lower Speyside YFC, Jack Reid, Gordon Kelly and Blair Duncan (with a score of 91) and Third place went to Sandwick YFC, Amy Neil, Joe Sinclair and Ross Linklater with a score of 69. Other competing members were from Keith, Inver Ross and Kinneff.

The Top Gun individual of competition was Ian Armstrong of Inverurie JAC with a score of 42 out of a possible 50.

Thanks must go to Jim and his team from Buchan Corporate Activities for their support in running the event.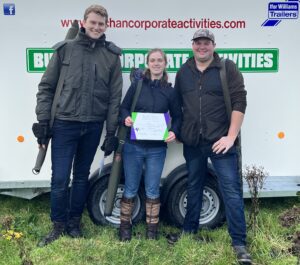 Pictured above Inverurie A team made up of Ian Armstrong, Georgie Milne and Martyn Thomson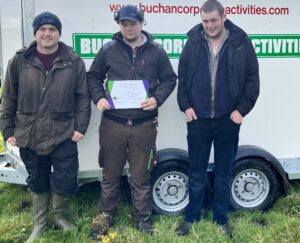 Second Place Team was Lower Speyside, Gordon Kelly, Blair Duncan and Jack Reid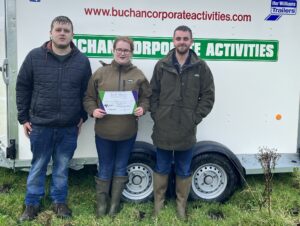 Third Place Team from Sandwick YFC, Ross Linklater, Amy Neil and Joe Sinclair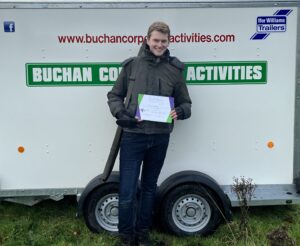 Top Gun Individual, Ian Armstrong of Inverurie JAC