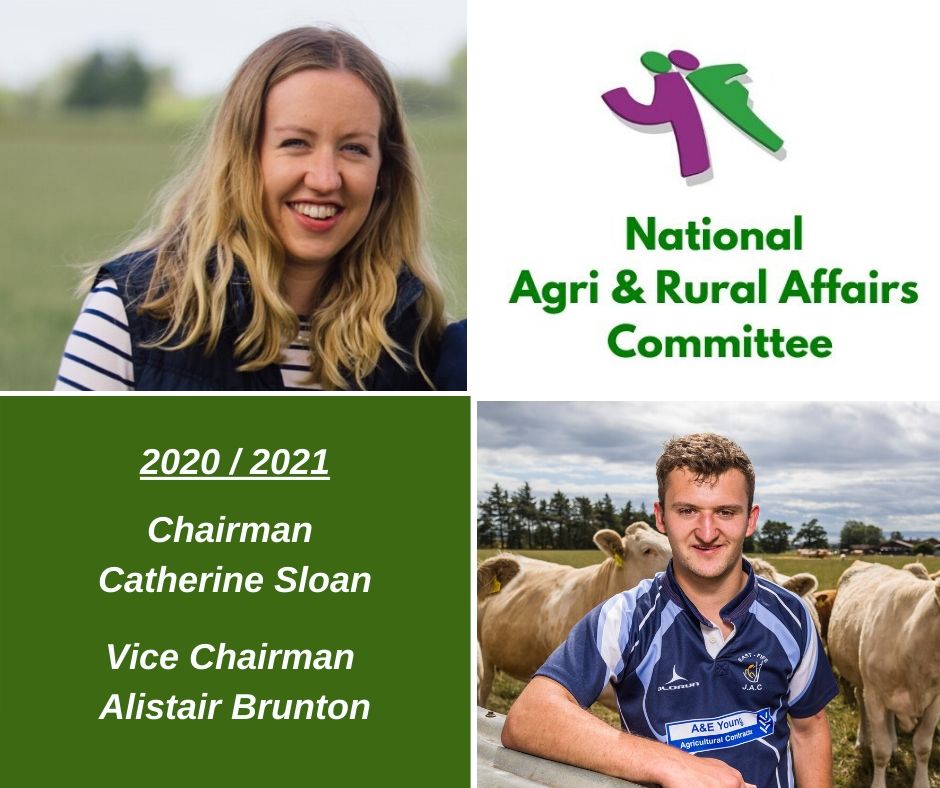 04 May

National Agri & Rural Affairs AGM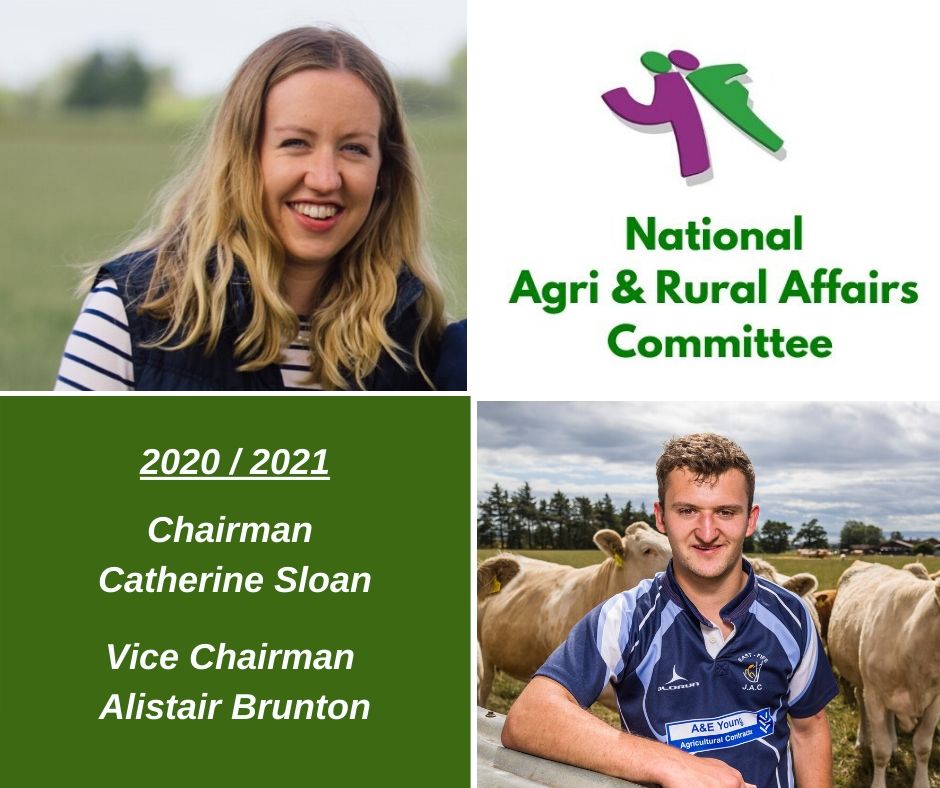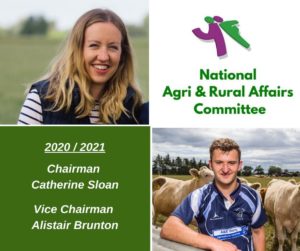 Agri & Rural Affairs AGM
The National Agri & Rural Affairs Annual General Meeting took place on Sunday 4th May. Andrew McGregor completed his year as Agri & Rural Affairs Chairman handing over the reins to Catherine Sloan (Bankfoot) with Alistair Brunton (East Fife) being elected new Agri & Rural Affairs Vice Chairman. The AGM was held by Zoom Meeting call due to the ongoing restrictions which have seen many changes in the Young Farmers calendar recently. The call allowed representatives from all three regions to participate in the meeting.
The three Regional Agri Chairmen that have been elected for the year ahead are: North Region, Amy Reid (Udny) East Region, Daniel Fleming (Forfar) and West Region, John McCulloch.
Other elected committee members are as follows:
North Region: Alex Stephen, Tom Bruce, Scott Dey, Lorna Edward, Sarah Mowat, Heather Lawrie, Douglas Paterson and Aimee Budge
East Region: Catherine Hynd, Hamish Logan, Jennifer Jones, James Hay, Beth Alexander, Crawford McLaren, Jillian Kennedy, and Bruce Keillor.
West Region: Caroline Hamilton, Ben McClymont, Lucy McClymont, Caitlin Ross, Stephen Taylor, Stuart Rankin, Lee Robb and Beth Menzies.
Also invited to join the Committee, Ex Officio: Andrew McGregor, Regional Vice Chairmen: Murray Stephen, Lucy Mitchell and Gayle Allen and a representative from NFUS Next Generation group.
Congratulations to all who have joined the committee and we look forward to the year ahead.