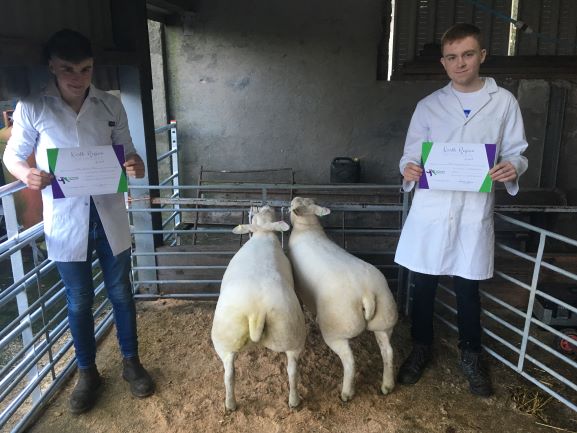 09 Nov

Grampian Prime Lamb Dressing

Grampian Prime Lamb Dressing Competition

Competitors from clubs in the Grampian area took part in their Prime Lamb Dressing competition this weekend at Hilton of Culsh, New Deer by kind permission of the Brown family.

There were six teams competing on the day with judging carried out by William and John Brown. Teams were judged on their hand clipping skills as well as method and workmanship as a pair. On completion of the competition the judges not only congratulated the winning teams but commented on the high standard of the competition.

The winning team in the Senior section and taking the overall top spot were Finn Christie and Cameron Hunter from Garioch YFC with 87 out of a possible 100 (although still Juniors themselves, Finn and Cameron have moved into the senior section after winning the junior section last year). Second place seniors were Udny JAC members Beth Massie and Lewis Gallier with 76 points, and third place went to Scott Dey and Aiden Wallace of Inverurie JAC with 63 points.

The junior section teams were from Echt YFC, first place went to Echt A, Lyndsey Brown and Hannah Lorimer with 80 points. Second place, Echt B, Faye Wilkie and Ellie Miller with 73 points and in third place Echt C, Marcus Stott and Joshua Lamont with 63 points.