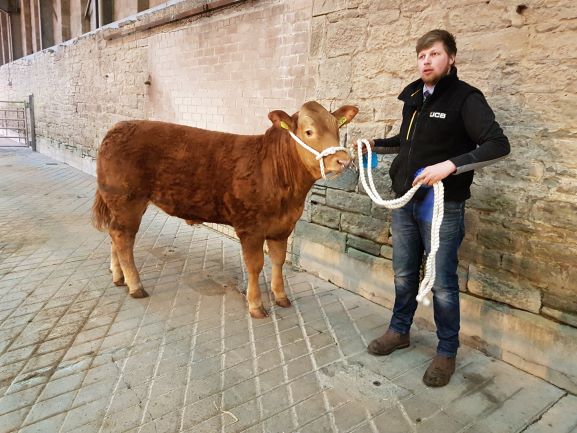 25 Mar

'You will only get out as much as you put in'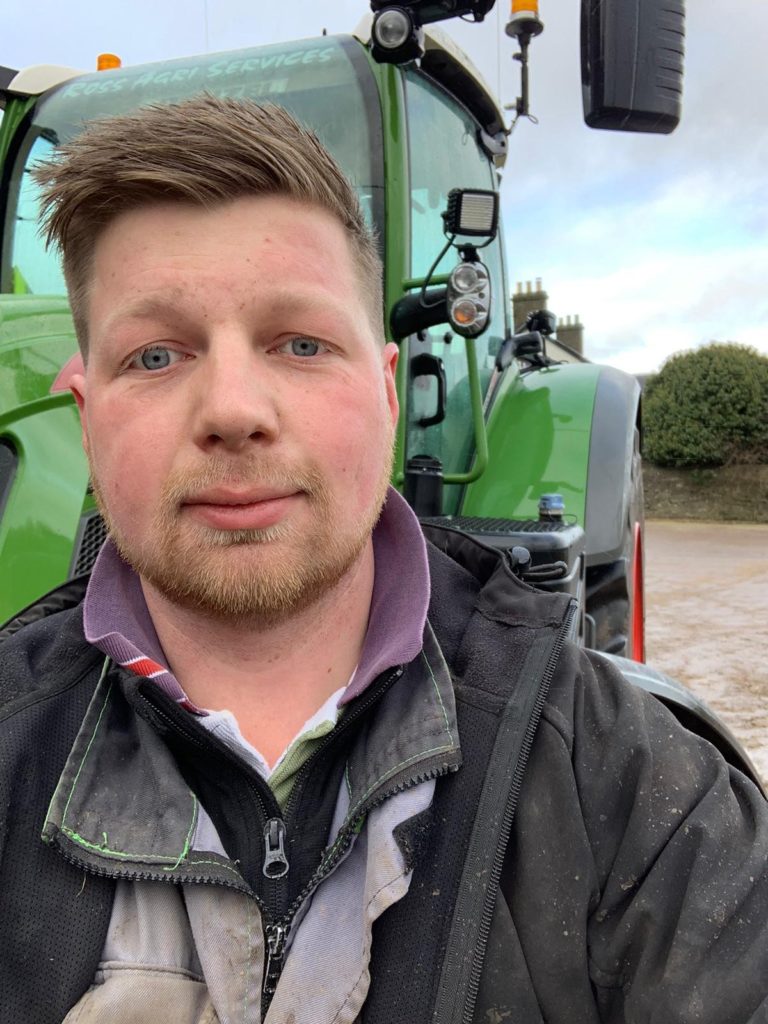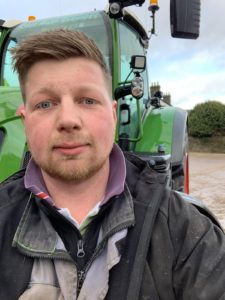 Daniel Fleming, 26 is from Inverarity near Forfar. Daniel works on a 500-acre mixed unit outside Forfar owned by his Grandmother and Uncle and carries out all the tractor work on this farm and a neighbouring 400-acre arable farm.
Work – The last few weeks have brought a very welcome dry spell of weather.  The aim normally is to get as much of the winter ploughing done before the turn of the year to allow the frost to work on the soil and make the ground easier sown in the Spring. Unfortunately, this year very little soil was turned prior to Christmas due to the wet weather everyone seems to have had their fair share of late. This dry spell has allowed me to make up some ground though with a sizable dent being made in the workload as I'm sure Spring won't be long in coming around again.  The mild winter we have experienced so far has the Winter crops looking well, with the later drilled OSR in particular taking full advantage of the more pleasant conditions and looking greener for it.
With the milder, wetter winters with limited amounts of frost, we have been experiencing in recent years it makes me wonder if the days of relying on the frost to breakdown the ploughing are numbered. I am particularly interested in the growing of cover crops over the winter. The root systems breakdown the soil structure therefore they carry out the work the frost would've done not to mention the added bonus that you are ploughing down green matter which helps boost the organic matter within the soil which brings its own added benefits. It ticks all the right boxes with soil health being somewhat of a hot topic in the farming world just now. I feel this is something we should all be looking at implementing going forward.
Young Farmers – I couldn't write in the Young Farmers focus column and not of course mention SAYFC. As my time within YF runs into its final few years, I cannot speak highly enough of the organisation. The benefits you gain are endless from becoming more confident, experiencing things you perhaps would not have dreamed of taking part in, to increasing your knowledge and your friendship circle.  It is difficult to pick one highlight as there have been so many but if I had to it would be my trip to California.  I was lucky enough to be selected to be part of the Agri & Rural Affairs trip to California in 2018. A trip I will never forget. With an excellent group of people we traveled round the state for nearly two weeks visiting farms and businesses alike to gain an insight into how they operate and what cutting edge technology they had adopted into their enterprises. It truly was a once in a lifetime opportunity and we all came home armed with new ideas and shopping lists as long as our arm! I'm sure those lucky enough to go to Chile this year will have an equally as good time. Looking back on my time in YF there is one thing I have learned, SAYFC has lots to offer its members, but you will only get out as much as you put in…. so grasp those opportunities with both hands, but most of all enjoy it as all good things come to an end!