03 Mar

Cara wins Member of the Year 2021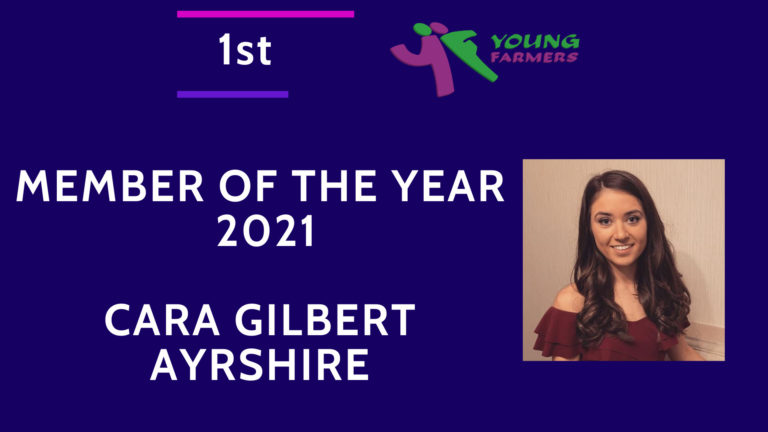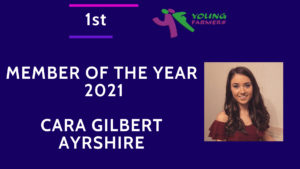 The National Member of the Year final took place on Saturday 27th February via Zoom. The judges on the evening were Louise Smith, Lynne Leitch and Brian Weatherup who was all very impressed with the high standard of the finalists.
The eight District Finalists were:
Nicola Waugh – Lothian and Peebles
Annie Bryson – Lanarkshire
Laura Mcculloch – Dumfries and Galloway
Emma Laird – Fife and Kinross
Louise Greenhill – Angus Tayside
Stephen Taylor – Clyde and Central
Mhairi Dalgliesh – Perthshire
Cara Gilbert – Ayrshire
The competitors were asked to give a brief introduction to their time in Young Farmers followed by various questions regarding young farmers and questions based from their application.
The judges has a difficult task deciding the winners but agreed on the following results:
Member of the Year 2021 – Cara Gilbert, Ayrshire
2nd place – Annie Bryson, Lanarkshire
3rd place – Stephen Taylor, Clyde and Central